In this version:
• Better data accessibility. Now all measurements from outdoor and indoor modules are displayed on one single page.
• You can navigate between modules by using module names in page header or by swipe gestures or by keyboard.
• Small user interface changes like icons for modules or page header.
• Improved scaling and layout which is mainly noticeable on bigger screens.
• Slovenian translation was added.
• Another internal improvements. Fixed the issue with charts under latest Windows version.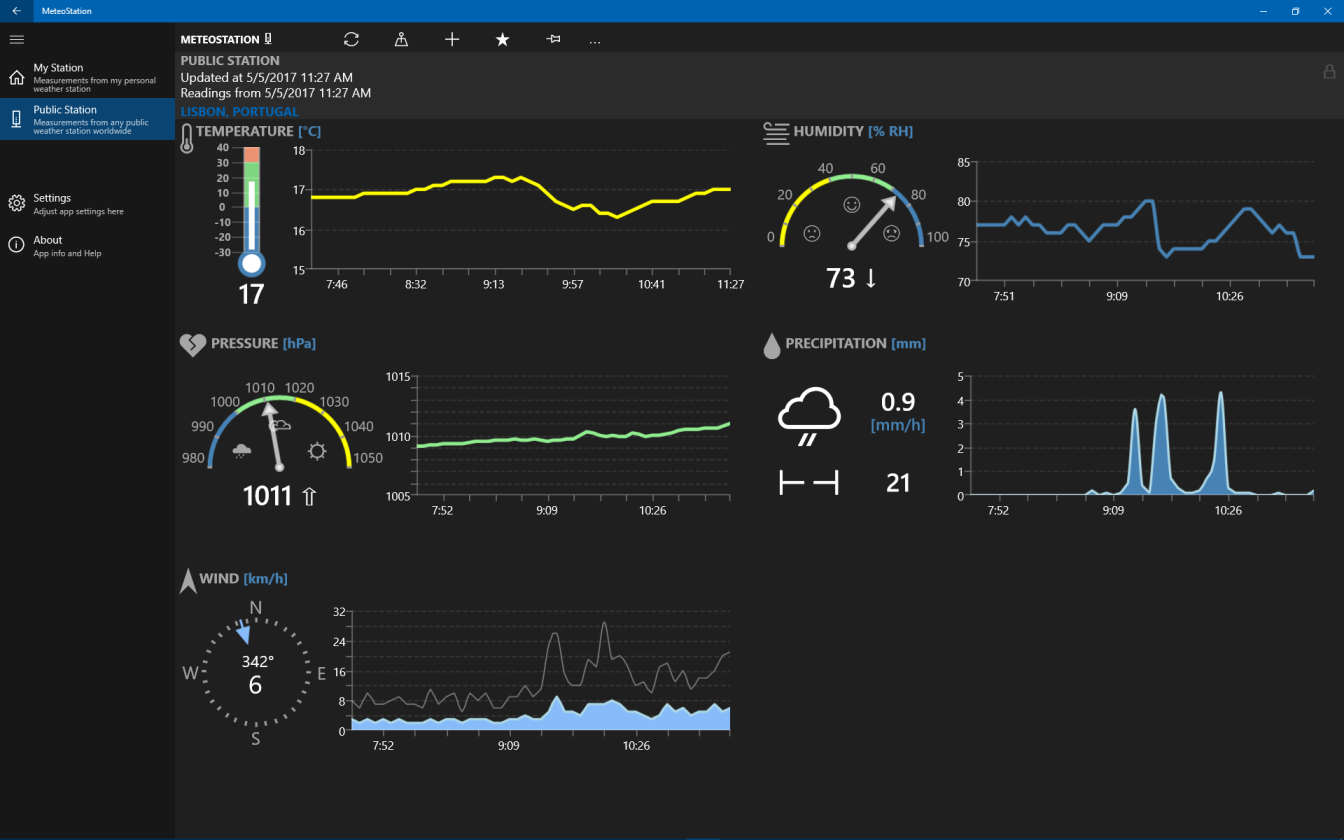 Download the app from the Store:
https://www.microsoft.com/store/apps/9nblggh5fwj4